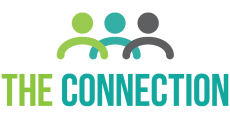 Frequently Asked Questions
Answers to all the questions you may have about life at our off-campus apartments in Huntsville. Don't see your question on the list? The Connection's wonderful staff is happy to answer all of your questions. Contact us today!
I want to live at The Connection. What do I need to do now?
We are so excited that you have chosen The Connection as your home away from home. For your convenience, you can apply and complete all your lease paperwork online. For this option, you will begin by applying online. Once you have applied, we can complete all the paperwork through email.

To complete the lease in the office, you can either make an appointment to sign your lease (which will expedite the process) or walk in. Make sure you have your driver's license or photo I.D., and the application fee. We will then complete all the necessary paperwork. Allow for about 30 minutes to go through the lease and fill out all of the forms.
What does my rent installment include?
The rent installment includes:
water

cable

Internet

sewage

garbage
What are my lease options?
We offer 5-, 10-, and 12-installment leases. Additional fees may apply with short-term leases. Contact our leasing office for details.
What if I need roommates?
We offer a roommate matching service. Each resident will complete a detailed roommate profile questionnaire. The Connection then matches roommates who are most compatible based on the responses regarding their lifestyle.
How do I pay the rental installment or any other fees?
We accept checks and money orders in the office. Payments can also be made online with E-check, debit cards, and credit cards (Visa, Discover, Mastercard). Fees may apply. We do not accept partial payments or cash.
Do I have to pay a move-in fee or application fee when I sign my lease?
Yes, there is a $45 application fee.
If I am over 21, do I need to have a guarantor?
Yes. Every resident must have a guarantor. The guarantor must be at least 25 years old and a resident of the United States. If a resident does not have a guarantor, he or she must pay a self-guarantor fee equal to the last one and a half installments of his or her lease prior to moving in.
Can other people take over my lease?
Yes. There is a $500 lease take-over fee. The new resident must apply, be approved by management, sign all lease documents, and all fees must be paid to successfully relinquish your lease.
What should I bring?
For a Furnished Unit:
•Bedding – Full or Queen sized sheets
•Bathroom Accessories – shower curtain, towels, etc.
•Kitchen – pots and pans, silverware, dishes, cups, bowls, etc.
Who is my cable provider?
Suddenlink
What size are the beds?
Our furnished
units
include a full-size mattress and frame.
What type of Internet is included?
Free wireless internet is available throughout the community.
What are the hours of the fitness center?
Our fitness center is open 24 hours a day, 7 days a week. Residents can access the fitness center at any time using their key fob.
Is parking available?
Yes! Parking in our parking lot is free and first come, first served. Residents may also lease a covered parking spot at $15 per month.
What if I have a problem with an appliance or an emergency maintenance problem?
The Connection has 24-hour emergency maintenance. We will repair all broken appliances and provide replacements if necessary.